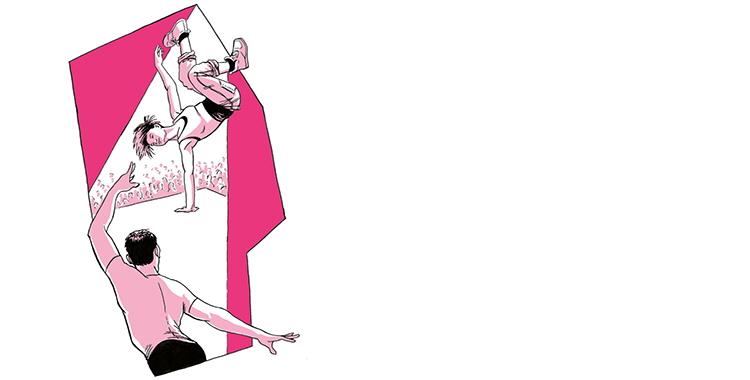 Kultur Gävleborg will integrate, showcase and develop dance in Gävleborg. In the area of dance, the organisation arranges ongoing education, network meetings and inspiration days where dance actors, associations and culture officials are target groups.
Dance is promoted by developing and visualising professional dance. Special investments are in hip-hop culture. This work is done in collaboration with other art forms and together with municipalities. Dance is promoted through dance camps and workshops as well as audience and event organiser development for both public organisers and in schools and preschools.
The activities promote professional dance performances for both school and public event organisers, and contribute to providing national and international guest performances through the Dansnät Sverige network, Riksteatern, NorrDans and independent dance groups. In this way, the county's inhabitants can participate in high-quality dance art, both as an audience and an active participant. Access to professional dance is increased by offering dance buses around the county, which also result in greater involvement from municipalities and theatre associations.
The promotion of dance involves ongoing education and inspiration days with, for example Dansväskan (the dance bag). The material in the bag is specifically aimed at the elderly and people with disabilities or special needs. The bag provides tools for working with the body and other senses in order to be able to use dance as a form of expression.
By arranging workshops and dance camps in collaboration with other stakeholders, the promotion of dance also supports children and young people's right to express themselves through dance. Children and young people are given the opportunity to experience professional dance as an audience, create dance and choreography, and practice dance, for example through aesthetic learning processes.
Cultural actors with a regional assignment within the performing arts – theatre, dance and music can take the development areas of the Regional Culture Plan into account by:
utilising digitization to increase accessibility
exploring digital design
initiating common meeting places for the county's actors
strengthening professional performing artists and organisers through skill-promoting efforts
creating transversal co-productions and artistic residences
strengthening the influence of children and young people and their opportunities to practice and/or organise themselves
offering a professional variety of national and international performances
offering a wide and varied range, especially from an intercultural per­spective
strengthening infrastructure in the dance area